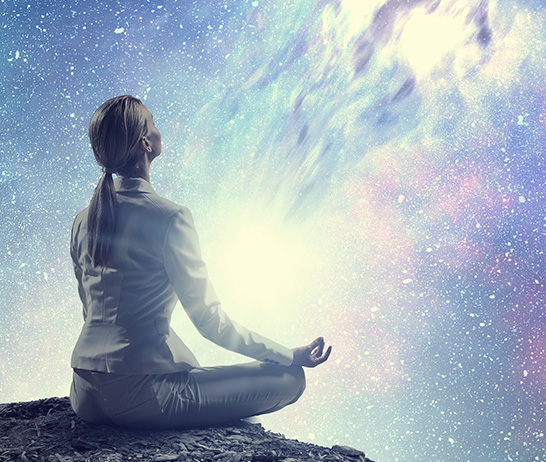 Open the Akashic Records To
Unlock the Power of Your Past Lives
2 Free Meditations by Sandra Anne Taylor!
 Available Now! 
The Audio Book of
The Akashic Records Made Easy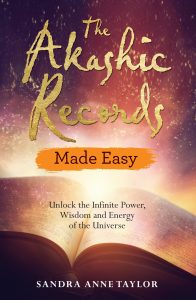 Join Sandra Taylor on her LAST LIVE RADIO show of the year on
Wednesday, December 6 at 1:00 pm EDT, 10 Pacific on inflowradio.com.
Call in with your questions or for a FREE mini-reading!
Use the following number to call in: (USA) 1-760-456-7277.
~ ~ ~ ~ ~
The Holidays Are Here…
…which means that Sandra and Sharon are now offering their annual 10% discount on readings and consultations
 through January 1, 2024.
If you are in the USA or Canada, please call our office at 440-871-5448 to schedule an appointment. 
If you are overseas, please email camsnonna6267@gmail.com to schedule.
If you are purchasing a Reading Gift Certificate, please enter the coupon code GC23 when you check out.
 (Gift Certificates must be used within one year of purchase date.) 
~ ~ ~ ~ ~ ~ ~ ~
The Akashic Records are a field of information and energy that reaches back to the infinite past and forward to the limitless future. They contain all of the answers we could seek about not only ourselves, but the entirety of all life ~ including our past lives, all our energies, historical experiences, and personal information.
The Akashic Records are able to show us how events from our past, both in this lifetime and in previous ones, influence us today.  By learning how to rewrite your own Akashic Records, you can change difficult circumstances and create the conditions that will lead to a happy future and the igniting of breakthrough forces that attract a spectacular reality.  Imagine the difference in your life when you learn:
The unlimited scope of the Akashic Records;
How and why they are a source of guidance, inspiration and energy;
How to investigate and rewrite past lives to clear obstacles that have re-emerged in this life;
How to program future records to accelerate goals and desires;
How to work on present records to create the life you desire;
How to connect with the spirit world and receive Akashic Record messages from angels, guides and family members.
The opportunities that tapping into this immense body of information will offer you cannot be overstated!
Click Here to go to the audio Hay House App (Empower You Unlimited) where you can get a two-week free trial of their amazing audio library! Once you sign up for the APP, you'll be able to get Sandra's book for free for two full weeks.
ALSO, the audiobook is available for individual purchase from Audible, the Apple audiobook store, and most places that audiobooks are available. 
~ ~ ~ ~ ~ ~ ~ ~ ~
For information about Sandra Taylor's online video course, The Akashic Records Made Easy, click on "Register for Online Course."
Release the Past and Reclaim Your Joy In beautiful Tuscany 
with Sandra Anne Taylor
Dates: October 5 – 12, 2024
Location: Tuscany, Italy
If so, this wonderful adventure-retreat is just what you need!  No matter what you've been through, you can free yourself from the negative influences of the past and forge a bright new destiny filled with joy and excitement every day!
Sandra offered a workshop in Tuscany in the past, that led to comments like the following:
"…I loved every minute of it and can't think of any improvements!!!"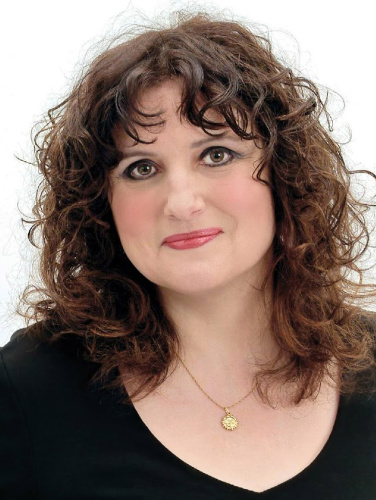 Sandra's newest Oracle Card Deck is available now!
The Energy & Spirit Oracle
Click Here to Purchase! 
The Energy Oracle Cards are designed to reveal both the present energy you project and the results you are likely to attract. The unlimited power of your own consciousness is a vital force that moves through the Universe and plants the seeds of your destiny far and wide. These easy-to-use cards will help you to understand what your consciousness is creating, as well as reveal any hidden blocks that may be delaying your progress. The information they bring will empower and inspire you, for it comes from heavenly messengers, friends from the spirit realm, and your own higher self. All that you need is available to you, so let your intuition soar. Listen to the messages it brings and take your life to wonderful new heights!
by Sharon Anne Klingler & Sandra Anne Taylor
Find the answers you seek.
Attract your greatest love.
Uncover mystical histories and unknown futures.
The Akashic Tarot is an astoundingly accurate tool for predicting the future, unveiling hidden insights, and unleashing new powers. This unique 62-card deck can transport you to the Great Hall of Records to help you discover the unknown. It can also reveal ancient and new talents, unexpected victories, imminent rendezvous, unmet allies, and the steps to untold prosperity.
The Akashic Tarot is designed to access the profound energy and unlimited information that make up the Akashic Records, which are great fields of wisdom and power that transcend time and space and are immediately available to all. With each card, you can connect with a powerful Akashic Force and open to the psychic currents that are always flowing between you and the Akashic Realm. This deck will help you connect with your spirit guides, Ascended Masters, angels, and loved ones in spirit. With the turn of a card, you can enter the Akashic World!